Comfort Food with a New York City Twist
Simple recipes that make busy home cooks smile.
(I remake the boring BLT with a new flavor explosion!)
Latest recipes from the blog
Chop Happy on Good Morning America
Fan Favorite Recipe – BBQ Bacon Garlic Infused Burgers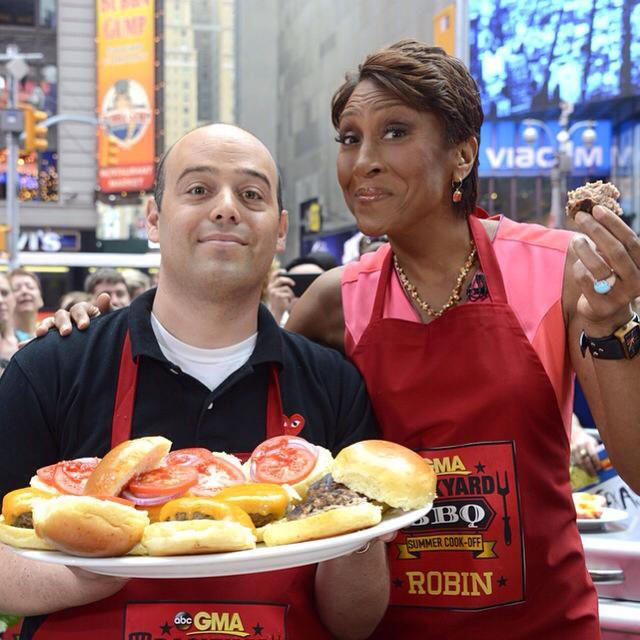 Chop Happy on The Chew
Featured as one of The Chew's favorite recipes for the holidays! #chewholidays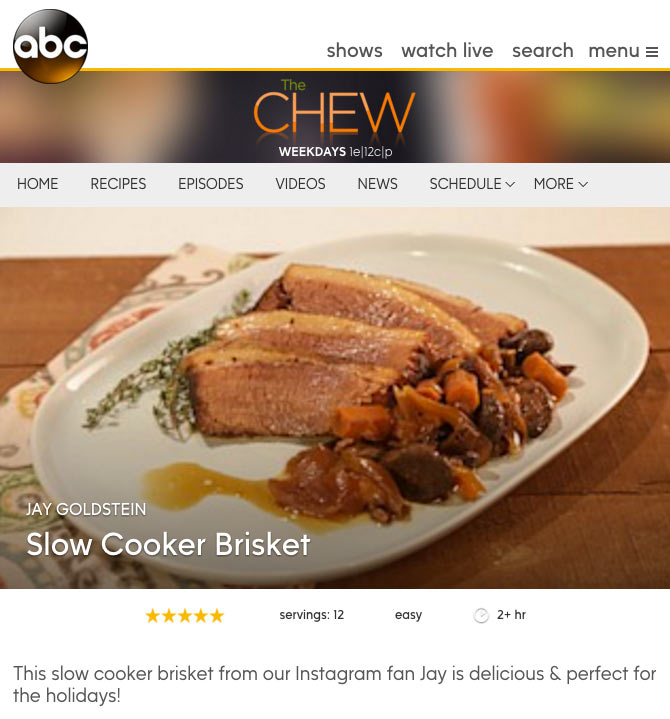 Slow Cooker Brisket
The Chew's Holiday Essentials
Chop Happy on YouTube
Grab your favorite drink and come cook with Jay!
A little of this and a little of that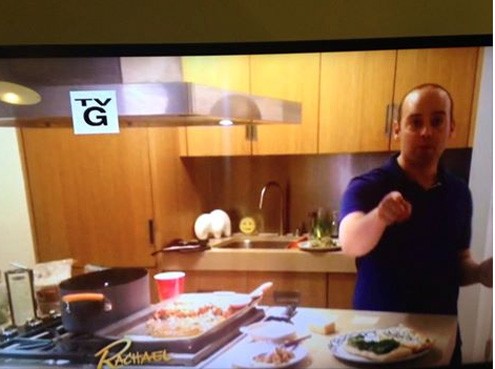 While watching a Rachael Ray show there was a promo to be the Next American Cook Book Author. Number one rule, you could not be professional chef and have never published a cookbook. My cook book idea was "Leftover Remakes"! You take leftovers from the night before, add a couple other ingredients and make new meal. I submitted a video and 10 recipes and forgot all about it.  Then one day the producers called and I thought was a prank LOL! I submitted more recipes and with the last round I made Top 10 out of of 100's of cooks. I did not make it to top 4 – but my clip made it on TV! My heart swelled with gratitude and Chop Happy was born.
OMG do I love pigs-in-the-blanket sooo much that we had a huge table of them at our wedding! If you come to my apartment for a dinner party there are always Hebrew National pigs-in-the-blanket on the appetizer table. My friend (awesome PR agent) Tom Martin called me and said that "The Daily Meal" was looking for best recipes and he wanted to submit mine. Ohhh Man!!!!! I was sooo psyched and the rest is history as I made the list!