Full Steakhouse Dinner on a sheet pan Cooking class! I am so excited to announce that Wednesday July 15th at 7:30PM(est) I will be doing a Live online cooking class with ChefsFeed.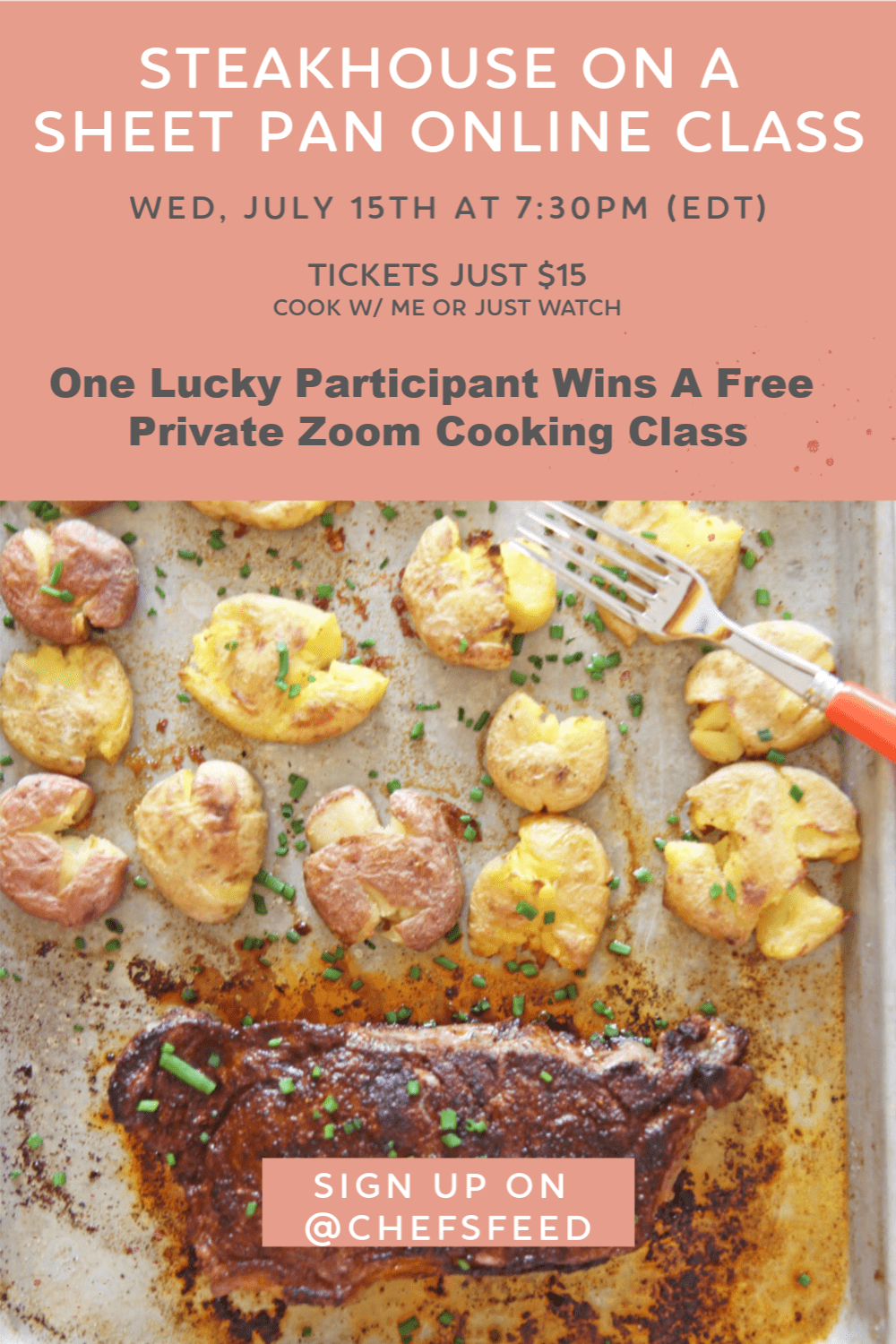 Reserve your spot in class before fills up!! 
SOMEONE IN CLASS WILL WIN A FREE PRIVATE ZOOM COOKING CLASS:
One participant from this class will win a free private cooking class with me (Normally $500)! At the end of the class will draw a name of a lucky winner!
My Experience: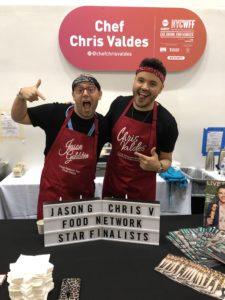 Good Morning America: Live Cooking Demo of Bacon Burgers
Food Network Star Finalist Season 14
Food Network Star Salvation
Good Day NY: Live Demo of Mashed Potato Pancakes
Weekend Today NY: Live Demo Mac and Cheese, Slow Cooker Wine Fondue, Slow Cooker Brisket
The Chew: Recipe Appeared on TV and eaten by hosts
The Kitchen (Food Network): Featured as Burger Club
Recipes Included In: Food Network Magazine, Food Network App, Parade Magazine, Parenting Magazine, New York Post, The Daily Meal, Forbes, UPROXX, Jerusalem Times, Kitchn, and more.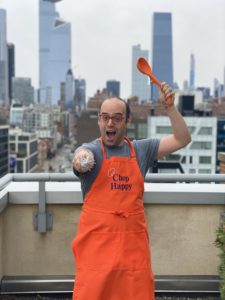 Reserve your spot in class before fills up!! (tickets just $15): Click Here
What's Happening In This Cooking Class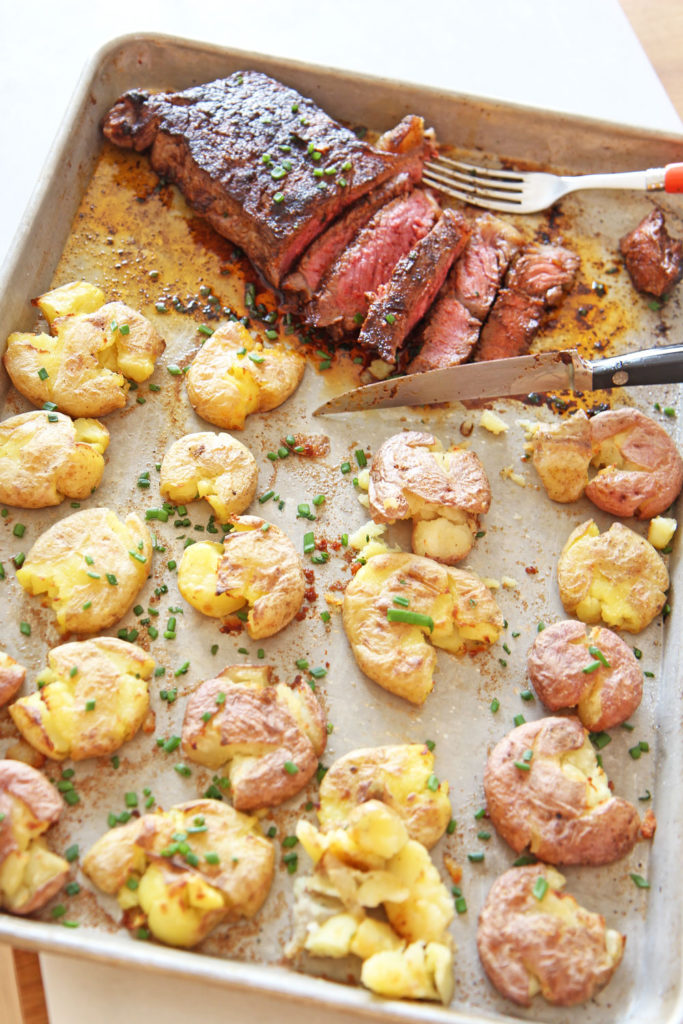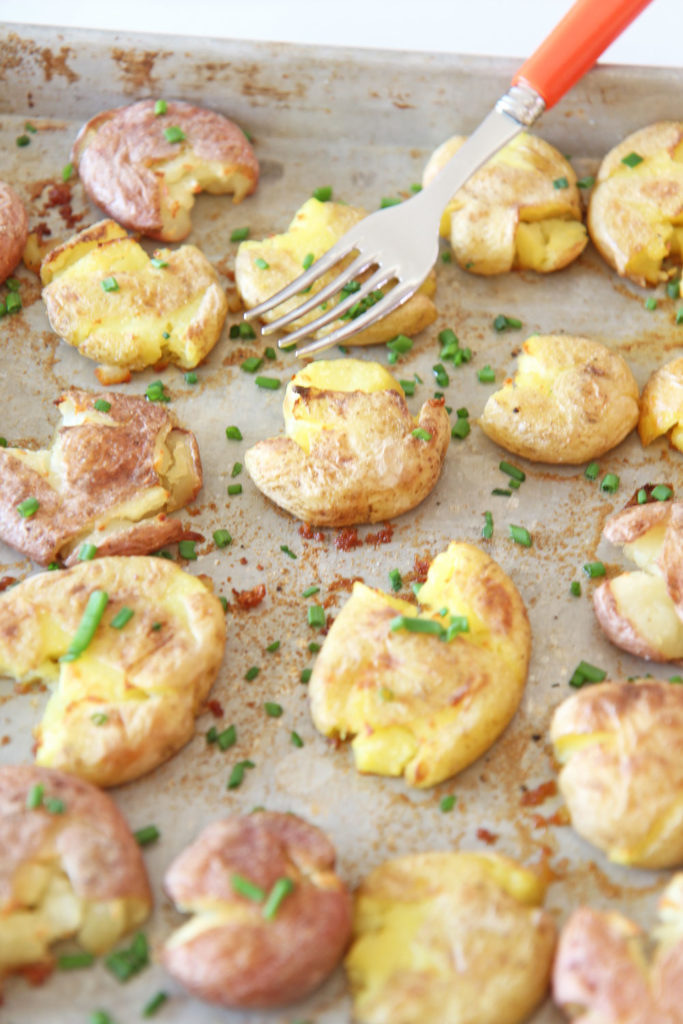 Side
Crazy easy frozen drink! This will be your new go to for dinner parties!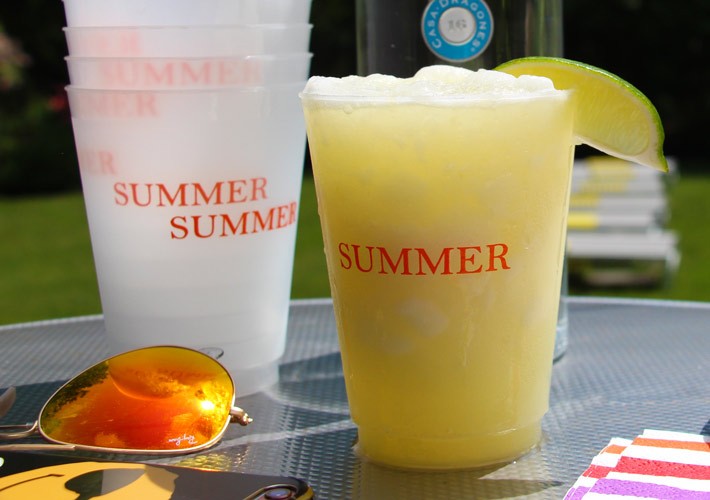 Reserve your spot in class before fills up!! 
Also, offer Private Online and Group Cooking Classes:
Happy Hour Cocktails and Appetizers
Pasta and Aperol Spritz Class
Date Night Steak Dinner
Cooking Basics 101
Learn How To Cook
Carbonara Pasta Class
Healthy Meal Planning
Custom class!
Contact for pricing contact at ChopHappy.com@gmail.com
(Visited 91 times, 1 visits today)
Subscribe for tasty, free recipes!