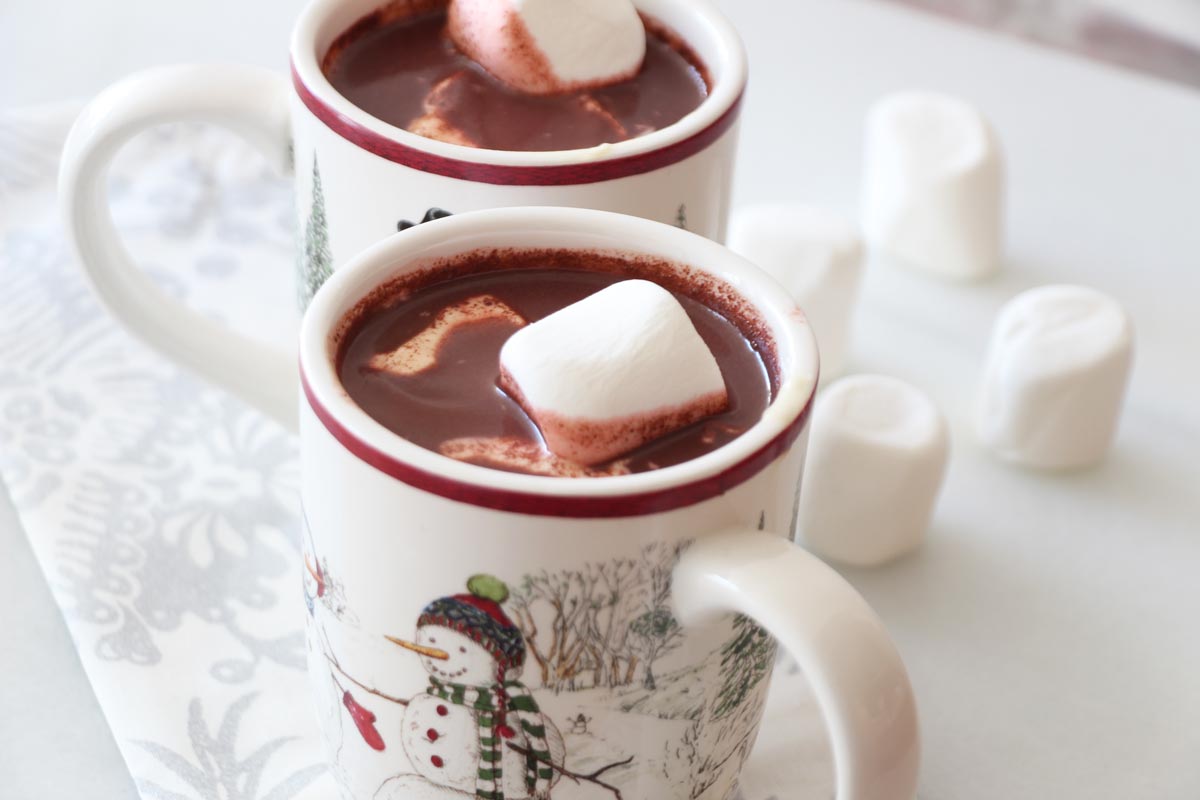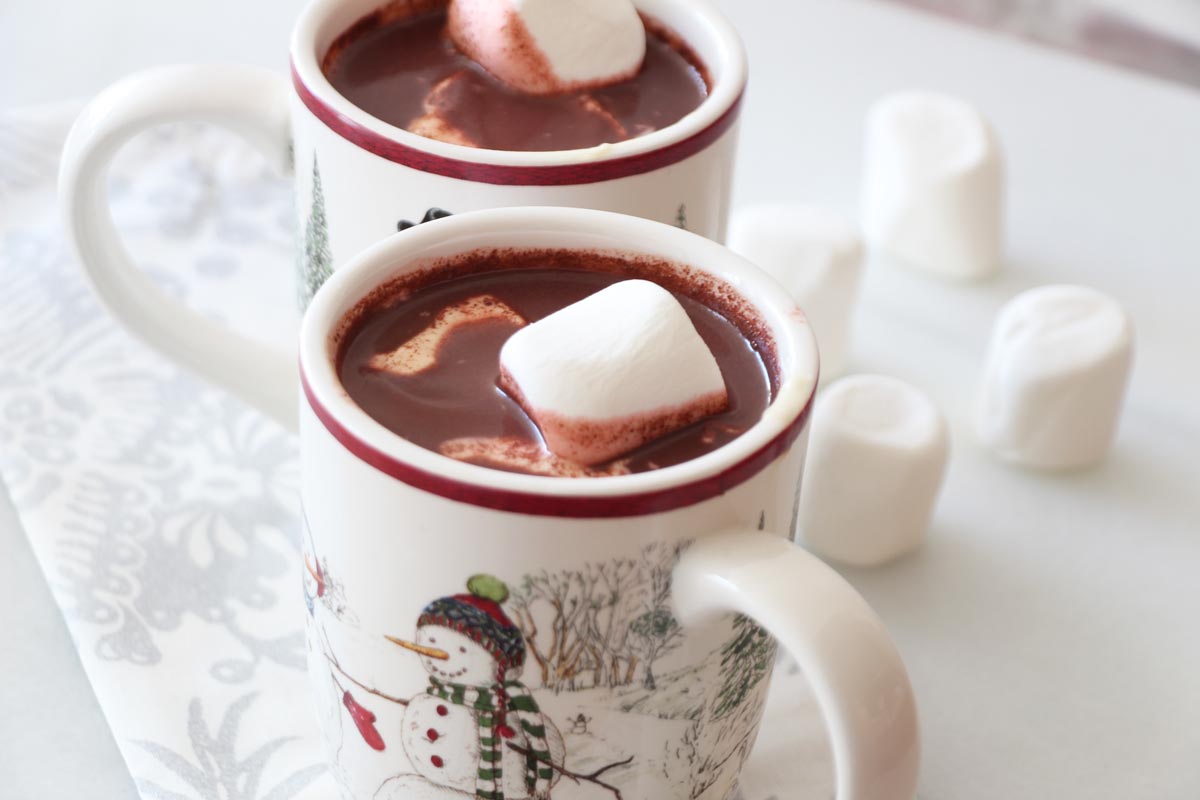 Get ready for the ultimate hot chocolate experience that takes very little work. There is a creamy swirl floating in the chocolate pool. As you sip, you will taste the warming cinnamon and everything will be as beautiful as a snowy NYC night. What could be bad about cake and cocoa becoming one? lol 🙂 Most of all, it's super easy to make with only one pot. So don't forget your favorite mug!
This is dedicated to snowy days off from school when we were kids. Also, the cake side of this recipe is dedicated to my family's pizza and cake nights. Finally, after a long day of craving a "sweets" pick me up (when there was no alcohol in the house! lol), we would have the ultimate hot cocoa.
Grab your ingredients and follow along with the video!
Red Velvet Cake Hot Chocolate
Get ready for the ultimate hot chocolate experience. There is a creamy swirl floating in a chocolate pool. As you sip you will taste warming cinnamon - yum.
Prep Time5 mins
Cook Time5 mins
Total Time10 mins
Servings: 4 people
Ingredients
4 cup milk
10 oz semi-sweet chocolate chips
1 tsp salt
1/2 tsp cinnamon
1/4 cup sugar
2 tsp red food coloring
4 tbsp mascarpone cheese (big dollop per cup)
4 marshmallows
Instructions
Warm milk on medium heat. Add chocolate chips, salt, cinnamon, sugar, red food coloring and mix as everything melts together and becomes a nice hot chocolatey red.

Pour hot cocoa into your favorite mug, topping it off with a big dollop of mascarpone cheese and a marshmallow.

Cheers!
What cooking questions do you have? I am here to answer your yummy questions below in the comments section.
With a grateful heart and an amazing hot cocoa tummy – Jay
(Visited 262 times, 1 visits today)
Subscribe for tasty, free recipes!